We love to Live.Simple. and we hope you will, too
Our products are hand-crafted in small batches on our farm in Ohio. We take care and time to produce items that the whole family can use.
Shop Now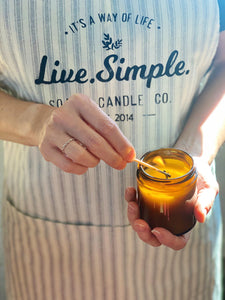 Hand-crafted with you in mind.
Each bar, each batch, each product, is created and crafted with you in mind. We want everyone who has skin to be able to enjoy our products that's why we use only pure essential oils, organic and Fair Trade ingredients when possible, and take the time to create, blend, and test each product line.

It shows in our finished product, but it also shows in how customers become friends because they come back over and over again for our products.
About Us
What People are Saying about Live.Simple.Soap + Candle Co
When I walked into my office this morning, I lit my Bee. Hopeful. candle and I'm in love with it. I love the wood wick and the sound it makes when it's burning. I love the scent of the candle. It brought the calm that I needed on an otherwise stressful morning. I have loved their soaps for a while now but their candles are really something special.-- H. Waugh, MO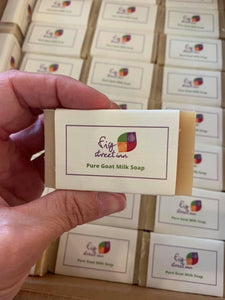 We use goat milk bar soaps at Fig Street Inn in Cape Charles, VA and they are a guest favorite. We love that we could customize packaging with our logo. Emily and her team are wonderful to work with - very responsive, no pressure, and personalized customer service. The BEST part is we can follow the goats online and meet who's producing the milk. -- D. Olney Kohler, VA